Guests
List of guests: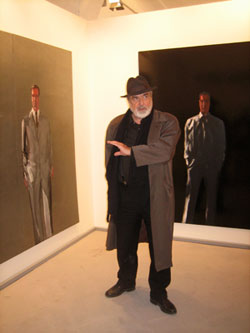 Michelangelo Pistoletto was born in Biella in 1933. His artistic training began in the studio of his father, a painter and restorer, where he went to work at the age of fourteen. He subsequently attended Armando Testa's advertising design school.
In 1955 he began to exhibit the results of the inquiry into self-portraiture that characterized his painting in the late fifties. He received the San Fedele Prize in Milan in 1958. In 1960 he had his first solo show at Galleria Galatea in Turin. That same year he made several life-sized self-portraits on gold, silver and copper monochrome backgrounds. In 1961 he created the series of works entitled The Present, painting his own image on a black background to which a layer of transparent varnish gave a mirror gloss.
In 1962 he perfected the technique of his Mirror Paintings: he produced an image on tissue paper by enlarging a photograph to life size, painting it with the tip of a brush, then affixed it onto a sheet of mirror-finished stainless steel (after 1971 the painted tissue was replaced by a silkscreen of the photographic image). These works directly include the viewer and real time, and open up perspective, reversing the Renaissance perspective that had been closed by the twentieth-century avant-gardes. The Mirror Paintings, shown for the first time in March 1963 at Galleria Galatea, quickly brought Pistoletto international acclaim and led to his inclusion in major exhibitions of Pop Art and Nouveau Realisme. During the sixties the artist had solo shows in important galleries and museums in Europe and the United States (in 1964 at Galerie Sonnabend in Paris, in 1966 at the Walker Art Center in Minneapolis, in 1967 at the Palais des Beaux Arts in Brussels, in 1969 at the Boijmans van Beuningen Museum in Rotterdam). In 1967 he received the Belgian critics' prize and that of the São Paulo Biennale. The Mirror Paintings are the foundation of Pistoletto's subsequent artistic output and of the theoretical thought that consistently parallels it.
In 1964, at Galleria Sperone in Turin, he showed the body of work called Plexiglass—a first transposition in real space of the new open dimension of the mirror paintings, as well as a declaration of art's "conceptual" character.
In 1965-1966 he showed a set of works, entitled Minus Objects, in his studio. These works, made in the contingent dimension of time and based on the principle of difference, broke with the dogma of the uniformity of individual artistic style. They are considered fundamental to the birth of Arte Povera, an art movement theorized by Germano Celant in 1967, of which Pistoletto was a an animating force and a leading figure.
In March, 1967 Pistoletto began to work outside traditional exhibition spaces. In December of that year he announced the opening of his studio, in a manifesto. In this context The Zoo arose—a group of people from different artistic disciplines, together with whom Pistoletto carried out actions conceived as creative collaborations from 1968 to 1970. Invited to the Venice Biennale in 1968, he published his Manifesto of Collaboration.
Between October 1975 and September 1976 Pistoletto carried out a work that was intended to fill a full year. Divided into twelve consecutive exhibitions, entitled The Rooms, the piece occupied the spaces of Galleria Stein in Turin. It was the first of a series of complex works, each developed over a year's time and named "time continents". Other works from the series are White Year (1989) and Happy Turtle (1992). In 1976 he published One Hundred Exhibitions in the Month of October, a booklet that describes a hundred ideas for works conceived over a month, many of which he carried out in the following years.
In March 1978, in a show at Galleria Persano in Turin, Pistoletto defined two main directions his future artwork would take: Division and Multiplication of the Mirror and Art Takes On Religion. In this same month he began a one-year residency at DAAD in Berlin, in which city he presented a retrospective exhibition at the Nationalgalerie and in thirteen public places. 
Over the two-year period, 1978-1979, he presented a series of one-person shows, installations and actions in cities across the United States. This included Creative Collaboration in Atlanta, a broad creative partnership extended to the entire city, in which he involved local artists from different disciplines together with artists with whom he had worked in the past (actor Lionello Gennero, musician Enrico Rava, composer Morton Feldmann) and members of his family. His artistic collaborations continued throughout 1979 in different places, particularly at Corniglia (Liguria), a village with whose inhabitants he staged the play Anno Uno at the Teatro Qurino in Rome in 1981.
In 1981, at Salvatore Ala Gallery in New York, Pistoletto showed The Nativity, a first example of the rigid polyurethane sculptures he created in the early eighties. In 1984 he remade some of these works in marble and on a large scale in his one-person show at Forte di Belvedere in Florence.
>From 1985 to 1989 he created a new cycle of works, made up of surfaces and volumes in anonymous materials and dark, gloomy colors, called Art of Squalor.
In 1991 he was appointed Professor of Sculpture at the Vienna Fine Arts Academy, a position he kept until 1999. With his students, he developed an innovative program intent on breaking down the traditional barriers between artistic disciplines.
In 1993 he began the phase called Art Sign, based on an idea conceived in One Hundred Exhibitions in the Month of October (1976). In addition to producing a series of works sharing a form that constituted his personal Art Sign, the artist invited other people, on diverse occasions, to create and present an Art Sign of their own. 
In 1994 began Project Art with which Pistoletto—by means of a program manifesto, public meetings, displays and exhibitions that involved artists of different disciplines and representatives of broad sectors of society—placed art at the center of socially responsible change.
1998 witnessed the establishment of Cittadellarte-Fondazione Pistoletto in a former mill in Biella, Italy, acquired by the artist in 1991. Here the goals expressed in Project Art are still being developed and accomplished. 
2000 saw the inauguration, at the Paoli-Calmettes Cancer Institute in Marseille, of the Place of Meditation and Prayer, a multiconfessional, secular space conceived and executed by the artist.
In 2002 Pistoletto was Artistic Director of the Turin International Biennial of Young Art entitled Big Social Game. That same year he received the Diploma di Benemerito della Cultura e dell'Arte from the President of the Italian Republic.
In 2003 he was awarded the Golden Lion for Lifetime Achievement at the Venice Biennale. At the same Biennale he presented Love Difference – Artistic Movement for an InterMediterranean Politic, a project born in April 2002 at Cittadellarte, for which Pistoletto made a large reflecting table in the shape of the Mediterranean basin, around which many of the subsequent activities of Love Difference took place.
In 2004 Turin University graduated him with a laurea honoris causa in Political Science. On that occasion the artist publicly announced the most recent phase of his work, Third Paradise, the symbol of which is the New Infinity Sign he created in 2003.
In 2007, in Jerusalem, Pistoletto was awarded the Wolf Foundation Prize in the Arts, "for his constantly inventive career as an artist, educator and activist whose restless intelligence has created prescient forms of art that contribute to fresh understanding of the world."
His works are present in the collections of leading museums of modern and contemporary art, including: MOMA, New York; Guggenheim Museum, New York; Beaubourg, Paris; Galleria Nazionale d'Arte Moderna, Rome; Museo d'Arte Contemporanea, Seul; Municipal Museum of Art, Toyota; Museo Reina Sophia, Madrid; MACBA, Barcellona; Hirshhorn Museum and Sculpture Garden, Washington; Museo d'Arte Contemporanea, Rivoli; Tate Modern, London.
He has participated nine times in the Venice Biennale (1966, 1968, 1976, 1978, 1984, 1986, 1993, 1995, 2003 and 2005) and four times in Documenta, Kassel (1968, 1982, 1992 and 1997).
Principal one-person museum shows:
1966, Walker Art Center, Minneapolis; 1967, Palais des Beaux Arts, Brussels; 1969, Boymans van Beuningen Museum, Rotterdam; 1973, Kestner Gesellschaft, Hannover; 1974, Matildenhohe, Darmstadt; 1976, Palazzo Grassi, Venezia; 1978, Nationalgalerie, Berlin; 1979, Rice Demenil Museum, Houston; 1983, Palacio de Cristal, Madrid; 1984, Forte di Belvedere, Firenze; 1988, P.S.1, New York; Staatliche Kunsthalle, Baden Baden; 1989, Kunsthalle, Bern; Secession, Vienna; 1990, Galleria Nazionale d'Arte Moderna, Rome; 1991, Museet for Samditkunst, Oslo; 1993, Deichtorhallen, Hamburg; 1994, National Museum of Contemporary Art, Seoul; 1995, Museum des 20. Jahrhunderts, Wien; 1996, Lenbachhaus, Munich; 1997, Centro per l'Arte Contemporanea Luigi Pecci, Prato; 1999, MMAO, Oxford; Henry Moore Foundation, Halifax; Galerie Taxispalais, Innsbruck; 2000: GAM, Turin; MACBA, Barcelona; Fondazione Burri, Città di Castello; 2001, Contemporary Museum of Bosnia, Sarajevo; Ludwig Museum, Budapest; 2003, MuHKA, Antwerp; 2005, Galleria Civica, Modena; 2007, MAMAC, Nice;  Villa Massimo-Accademia Tedesca, Roma;  Galleria Cesare Manzo, Pescara; NCCA-National Centre for Contemporary Arts, Moscow; Simon Lee Gallery, London; CAMeC, La Spezia; Piazza Del Plebiscito, MADRE, Napoli; 2008,  Galleria Continua/Beijing, Beijing; Scuola Nazionale di Bellezza, Minsk; Loggia dei Mercanti, Milano; Galleria Giorgio Persano, Torino;  Apollonia european art exchanges, Strasbourg; Galleria Continua/Le Moulin, Château de Blandy-les-Tours.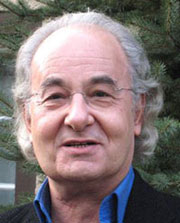 Philosopher and postmodern theorist.
Since 1998 he is a professor for theoretical philosophy at the University of Jena, after having had professorships in Bamberg and Magdeburg. He was a visiting professor at Stanford University, Emory University in Atlanta and at the Stanford Humanities Centre.
He was awarded the Max-Plank Research Award in 1992.
He presently focuses his research on: epistemology and anthropology, philosophical aesthetics and art theory, cultural philosophy and the philosophy of the present. Publications: Unsere postmoderne Moderne (1987), Ästhetisches Denken (1990), Vernunft (1995), Grenzgänge der Ästhetik (1996).
EDUCATION IN ARTS
Acting Training, Reality Theatre, Boston, 1976-1978 (Stanislawsky and Grotowsky Method Acting)
EDUCATION IN SOCIAL SCIENCES
Doctor in Psychology, UGS-Ohio, USA (1981)
Master in Education, Lesley College, Cambridge, USA (1978)
B. A. in Economics, University of Basle, Switzerland (1971)
POSITIONS:
•    Assistant Director, Radio Plays, Swiss German Radio, Basle, 1972-1974
•    Correspondent in New York for Swiss Radio series "Theater heute", reviews and critiques
of OOB Theater Production in New York. 1978-1980
•    Correspondent covering Performance Art, Radio Switzerland, New York, 1978-1984
•    Reviewer of New York's postmodern dance performances for "Tanz und Gymnastik",
(Swiss Quarterly), 1982-84
•    Independent Contributor & Author for Radio Features and Newspapers, 1988-current
•    Co-founder of CSEND (Centre for Socio-Eco-Nomic Development), a Geneva based NGO (www.csend.org)
SPECIALISED TRAINING
•    Psychodrama, Assistant Director, Moreno Institute, Beacon, New York, 1976-1979
•    Gestalt Theory & Therapy, New York Institute of Gestalt, New York, 1979-1984.
PRODUCTIONS
•    Actor and member of research team, theatre play "People without work in Switzerland", Basle Theatre, Werkstatt Bühne, 1973
•    Author of one-hour radio play, genre "Social Drama/Realism", Sackgasse, 1976, produced by Radio DRS and broadcasted in 1976. Basle.
•    Author and producer of radio feature,  "Logik des Zerfalls", comparison of Austro-Hungarian decline with postmodernism, Radio DRS Basle & ORF Vienna, broadcasted April 1989.
ART EXHIBITIONS & MUSICAL EVENTS
Organiser and sponsor of art show on "Rural Realism in China with Wang Hong Jian, Henan-China, Galérie St. Léger, Geneva, 15 March- 5 April, 1996
Organiser and sponsor of art show on "Ukrainian Symbolism with Roman Romanychyne, Lviv-Ukraine, Galérie St. Léger, Geneva,  15 October – 31  November 1996.
Organiser and sponsor of concert "Rain forest", composer and conductor Oldrich de Halas, New Music and Bolivian traditional instruments for 6 musicians, La Paz, Bolivia, 2001.
LANGUAGES
German, English, French: fluent; Spanish: basic knowledge
CONTACTING ADDRESS
Dr Raymond Saner
Director
C.S.E.N.D.
Case Postale 1498
1211 Geneva 1,  Switzerland
Tel: (41 22) 906 17 20    Fax: (41 22) 738 17 37
www.diplomacydialogue.org
www.csend.org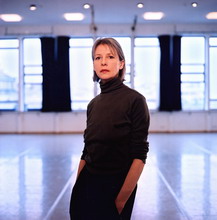 Educated at the Royal Ballet School, London. Her first engagement is under John Cranko with the ballet in Stuttgart, where she danced for 4 years. After giving movement workshops at the St. Martin's School of Art, London, she danced for the Ballet Royal de Wallonia in Belgium.
In 1982 Liz King founded the dance-theatre in Vienna, where she works as a choreographer and dancer with an ensemble, which gained international acclaim because of its specific style.
In 1989 she becomes head of the ballet in Heidelberg, in which position she remains for 7 years.
In 1996 she re-opens the dance theatre in Vienna, followed by co-productions with the Donaufestival, guest-performances in Germany, Israel and Sarajewo.
From September 1999 to September 2003 she was head of the ballet at the opera of Vienna. She was very successful in establishing an ensemble for contemporary dance there. One production "Schwanensee Remixed" drew an audience of over 40.000.
She was awarded the international Ursula Blickle Prize for her contribution to Austria's dance scene.
Since 2003 Liz King gives workshops and works as a freelance choreographer. She works in Basel and Rio de Janeiro with youths from the Favelas.
In 2006 she founds the D.ID/dance identity – the first contemporary dance company in Burgenland.
www.dance-identity.at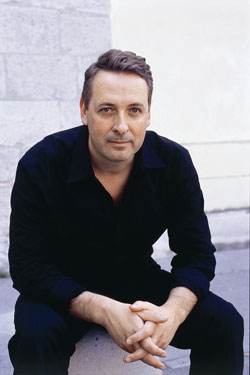 CV
•    HDLU, Croatian association of artists, director, since 2008
•    Museum of Contemporary and Modern Art, Rijeka, Croatia, executive director 2004 – 2008, www.mmsu.hr
•    Miroslav Kraljević Gallery, Zagreb, Croatia, curator/manager, 2004-1987 www.miroslav-kraljevic.hr
Curator
•    11. International Architecture Exhibition La Bienniale di Venezia, Croatian pavillion, 2008
•    Pomerio Playground, site specific urban project by Karin Schneider, Rijeka, 2008
•    Paso Doble, international exhibition, MKC Split, HULU Split, 2008
•    formal ↔ engaged, MMSU 60. anniversary collection exhibition, 2008
•    AAA + Rauch Signale, Miroslaw Balka, site specific installation, Rijeka 2007
•    52. Venice Biennial, Ivana Franke, Croatian pavilion, Area Scarpa, Fundacione Querini Stampalia, 2007
•    Braco Dimitrijevic and Zeljko Kipke, presentation of video works, Videospritz, Trieste Contemporanea, 2007
•    Red Empty:Rijeka, Carl Michael von Hausswolff, site specific installation, Rijeka 2006
•    20. Biennial of Slavonia, Art Gallery, Osijek, 2006
•    "Multimeridian 06", MGC Luka, Pula, 2006
•    2nd Biennial of the Young Artists, Bucharest (member of the curatorial team), 2006
•    "Kuba – Journey against the Current", Croatian participation at Municipal Museum Vukovar, 2006
•    "city. body…within croatian perspective", MC Gallery, New York, 2006
•    «Landscape in Contemporary Croatian Art and Culture», 34 Split Salon, Split, 2005
•    «Insert – Retrospective of Croatian Video Art», MSU Zagreb, Paviljon 19, MMSU, Rijeka (with S. Kalčić, A. Majača, T. Milovac), 2005
•    Biennial of Quadrilateral, MMSU, 2005 (concept/member of the curatorial team)
•    "NYC Art Scene Guidebook for Dummies", round table, Art in General (moderator), 2005
•    «Rewriting the History of Art», WPS1 Radio Boat, (curator/moderator), 2005
•    David Maljković at 2. International Biennial of Contemporary Art, Prague 2005
•    "Linear Structures – Contemporary Croatian Drawing", Riga, Latvia, 2005
•    Mirjana Vodopija's  book, 2004
•    16th International Triennial of Drawings, MMSU, Rijeka 2004
•    National selector, 26th Biennial of Sao Paulo, 2004
•    «Frame by Frame» Retrospective of Croatian Single-Channel Video Art 1976-2001. Gallery Trafo, Budapest; Gallery O.K. Rijeka; «Inter muros» Project Zadar; International Festival of New Film Split; Laznia Centar Gdansk; Bunkier Sztuki Krakow; Ujazdowski Castle Centre for Contemporary Art, Warszawa; Becić Gallery Slavonski Brod, 2002; New Territories Festival Glasgow, GB; Karas Gallery Karlovac; Kuglana 2 Cultural Club Koprivnica; Lancaster Film & Movie Festival, Lancaster GB; 16es Instants Video Manosque France 2003; Stills Gallery, Edinburgh, GB 2004; Cardiff Wales GB 2005; London GB 2006
•    Selection of the Croatian performance, Festival of New Art, Rijeka, 2003
•    "Camp Craft", Kortil Gallery, Festival of New Art, Rijeka, 2003
•    "Diaries", 24th Poreč Annals 2003
•    «Space and Walls» group exhibition, MMSU, Rijeka, 2002
•    «Blind Date» exchange of Croatian and Scotland artists, Zagreb, Rijeka, Split (exhibitions); Edinburgh, Glasgow (presentations), collaboration with New Media Scotland, 2001
•    «Ambience 90» group exhibition, Collegium artisticum, Sarajevo, Bosnia and Herzegovina, Museum of Contemporary Art, Rijeka, Croatia, 2000
•    numerous one man shows of contemporary Croatian artists throughout Croatia since 1990
•    1st  non-profit gallery website in Croatia 1997, http://www.miroslav-kraljevic.hr  (75 artists, included in Millenium Cultural Resources, UNESCO)
•    online projects by  Tomislav Pavelić, Andreja Kulunčić, Egomania, Edita Schubert, Duje Jurić, Kata Mijatović, Marijan Molnar, The Resort of Homeless Ideas
Organization and presentations
•    coordinator of the Croatian participation in Eastern European Residency Exchange program in collaboration with Art In General, New York, Bunkier Sztuki, Krakow, Ujazdowski Center Warszawa, Center for Contemporary Art, Prague, Trafo Gallery, Budapest , 2007 – 2004: Andreja Kuluncic at Art in General, New York, 2004; Karin Schneider; MMSU, Rijeka 2007
•    Initiator and coordinator of the Croatian participation in The International Studio Program P.S.1, New York, USA, 2006-2000
•    Presentation and lectures of Harrell Fletcher (USA) in Osijek, Split, Zagreb, 2003
•    Presentation of the Radoslav Putar Award at the International Curatorial Workshop, Bratislava, 2002
•    Presentation of the video work by Fritzie Brown (USA), O.K. Gallery, Rijeka, 2002
•    Presentation of the "Blind Date Project" Collective Gallery, Edinburgh; Street Level Gallery, Glasgow, 2002
•    Presentation of the «Air Files» CD by Dario Šolman, Mama, Zagreb, 2001
•    Presentation of Ghazel (Iran), Center for female Studies, Zagreb, 2001
•    Presentation of New Media Scotland: Mama, Zagreb, Art Academy Split; MMC Rijeka, 2001
•    Presentation of Agnieszka Wolodzko (Poland), Mama, Zagreb, 2001
•    Retrospective of Ante Božanić, Zagreb, Rijeka, 2001
•    Lecture of Francesca A. Miglietti, art historian/editor art review Virus (Milan, Italy), Zagreb, 1999
•    Lectures of Alanna Heiss, executive director P.S.1, Zagreb, Split 1998
Lectures
•    "Festival of New Art", Faenza, Italy, 2008
•    Presentation of  MMSU Rijeka, Ars Aevi Conference, Sarajevo, 2007
•    "After All", Continental breakfast forum, University of Istanbul, Istanbul, Turska, 2007
•    «Residency Effect» , CEI, UNESCO Forum "Continental breakfast", Palazzo Zorzi, Venezia, 2005
•    «Yet Another Biennial…», Artistic Discourses / Curatorial Discourses Conference, Bucharest, 2005
•    «These Days: The Latest Video of David Maljković» "Fuori dal West", Trieste Contemporanea, Trieste, 2005
•    "Case study: Miroslav Kraljević Gallery" on the "Pluralism of Praxis…" sessions, MMC Zagreb, 2004
•    «Institutional and Political Context of the Video Art Production in Croatia – introduction to the Frame by Frame Program», Zadar, Gdansk, Krakow, Warsaw, 2002; Glasgow, Karlovac, Koprivnica, 2003
•    «periphery/transition/production/presentation», Lecture Lounge 2, Tower Gallery, P.S.1, New York, USA,
2001
•    «On the Presentation of the Local Art: Filip Trade Collection», Academy of Fine Arts, Split, 2001
•    «On the Sponsorship in Croatia», MSE-Events, ŠKUC Gallery, Ljubljana, 2000
Independent art critic
•    President, New Media Committee, Ministry of Culture, Republic of Croatia, since 2008
•    Member of the Board, Municipal Gallery Labin, since 2006
•    Advisory Committee, CEC Artslink since 2005
•    Member of the Editorial Board of Život umjetnosti, 2005
•    Member of the Board, AICA Croatia, 2005
•    Member of the Board of the Križić-Roban Gallery 2004
•    Member of the Board of the O.K. Gallery, Rijeka, Croatia, 2000-2003,
•    Member of the Jury of the New Media Section of the 7th International Festival of New Film, Split, 2002
•    Member of the Jury of the Josip Račić Award for the Visual Art, 2001 – 2002,
•    Selection for the New Media Section of the 6th International Festival of New Film, Split, 2001,
•    concept, scenario, interviews for the 3 episodes of the Cultural Travelogue series for Croatian national TV (HTV): Belfast (35′), London 1 (35′), London 2 (35′), 2000
•    Transfer Contemporary Art Show, Croatian National TV (HTV):  NYC Galleries (35′), 1998, Camden Arts Centre (10′), 1999
•    numerous contribution to the various Croatian radio-stations,
•    contributions to the art magazines, weekly and daily press: Život umjetnosti, Radionica, Kontura, Hrvatski obzor, Jutarnji list, Slobodna Dalmacija, Vjesnik, Art 97-99, ArtNexus, ČIP…
Membership: DPUH, AICA, ICOM, CIMAM
1982. BA History of Art and Philosophy, University of Zagreb, Croatia
1959. born, Zadar, Croatia